133 PHOTOS IN THIS SECTION BY GERTRUDE QUINN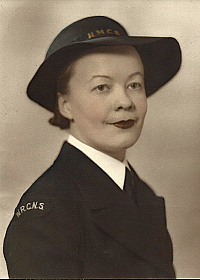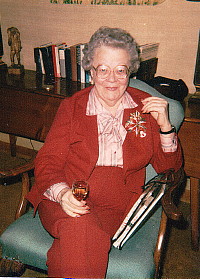 Many thanks to Barbara (Good) Gateley for this collection of photographs belonging to her mother. Barbara writes in part: " Gertrude Alice (Quinn) Good joined the Women's Royal Canadian Naval Service in September 1942. She trained in Galt, Ontario, Esquimalt, B.C. and Halifax, N.S. She worked mainly in Ottawa and was stationed at Kingsmill House. In the course of her duties, she met Franklin D. Roosevelt, Mme Chiang-Kai-Chek and Princess Alice who was the wife of the wartime Governor-General to Canada. Gertrude mostly known as "Trudy" by her mates, was demobilized in January 1946 whereupon she returned home to Bathurst, N.B.
" In August 1947 she married Gordon Franklin Good, who had served for six years overseas in the Carleton and York Regiment from New Brunswick. They participated in many battles, including the Battle of Ortona, breaking the Nazi stronghold in the east. Gordon died in 1981 and Gertrude died in 1985. " Section revised December 23, 2017.
---